Hey and Welcome to MY FINAL GIRL!
This space features Black Women in Horror and is a robust reference site for those who are interested. There are images, databases, Quizzes, Theory, History and more catalogued for ease of use. Please use this site as a resource and share any comment you have with me @ Kristina@myfinalgirl.com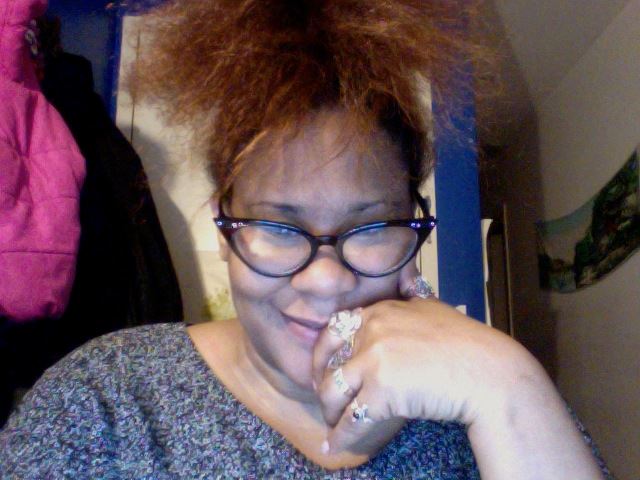 KLM Brooklyn
How I came to this subject MY FINAL GIRL - MFG...
The short and sweet while in graduate school,  I discovered Horror was indeed a scholarly path of which I could base my research and thesis. Additionally, I focused my Horror research on the Feminist perspective.
From 2007-2011 I focused my MA on French Horror and the "New Wave Extremity". That culminated with my thesis turned published book Objectification repackaged: The Women of 21st Century French Horror. Then...
My Final Girl
I wanted to continue feminist scholarly work. One afternoon in Fall of 2011, I was watching Basket Case and my Daughter Harlowe (2 at the time) woke from her nap, came in and screamed "Spooky Basket!!!"
At first I thought, epic mommy fail, then it clicked. I had been searching for a new feminist Horror path not knowing it needed to start with me.  At that moment, I decided to leave a legacy and solidify the space for Black Feminist Horror Scholars.
The "Final Girl" theory stuck with me as a great starting point. In this theory, Final Girls were said to be predominantly White Female Characters who were positioned as the heroes in Slasher Horror Films of the 80's.
So I thought...What if we looked at Black Female Characters in American Horror and unpack how that societal gaze has affected this genre and its constructs.
Thus...
MY FINAL GIRL = Carol Clover's FINAL GIRL Theory pushed through the BLACK FEMALE GAZE.
So now, I have evolved this database, my podcasts and my short Doc into a BLACK WOMEN IN HORROR repository with over 8+ years of work on the subject of "Black Women in Horror" and Over 10+ years of Feminist Horror work in general.
Enjoy the site and Thank You for reading my story!

More about me
BA in Philosophy m French/German
MA & MFA  in Media Studies 
LIU 
MA-Objectification Repackaged: The Women of 21st Century Horror.
This was my first line of inquiry began as a look at the history of women in French Horror from Grand Guignol and the Marquis De Sade to the French New Wave Extremity with such films as Martyrs and Haute Tension. This work has culminated in my thesis paper turned published book.
MFA -My Final Girl: Black Women in American Horror
This is a more personal journey looking at Black Women in American Horror. My Final Girl: Black Women in American Horror is growing project, which includes a documentary short, web/podcast series, and this  internet database dedicated to exploring  the positioning and representation of Black Women in American Horror Films.

Final Girls Berlin Film Festival

Finalist Angeles Doc

Web Series Festival Global
One For the Road (Stephen King Dollar Baby -Short Film)
I am currently concluding the festival run of my Stephen King short film "One For the Road" (90% Women Crewed and Cast).

14theroad2017.wordpress.com
Doris Wishman -Alamo - and Classics (Hosting gigs & Research)
I've hosted a few  Weird Wednesday and Terror Tuesdays Alamo Drafthouse in Brooklyn. I''ve been fortunate enough to present Jean Rolllins films, Pam Grier classics, Karyn Kusama's Jennifer's Body, Ganja & Hess and two Doris Wishman Films (Let me Die a Women and Nude on the Moon) which is a current path-Ms.Wishman.
The Business of Love (Short Play & Research Project)
Most recently, I've produced a short

play about the courtship and life of Alice B. Russell  (one of the first Black Female Producers in America) and Oscar Micheaux "The Business of Love". It has gone up at the Theater for the New City and the Estrogenious festivals.
The Wrath of Quizlings & Bee(Screenplays)
My next two projects will be, 1) a deep dive into the mythology of Lilith, the first woman to say "No" and challenge a

man

...

the

first wife of Adam set as an origin piece to...2) a Slave Girl retribution piece that will tie both into an often ignored perspective - that of the BLACK WOMAN. 
My work  has
a continued focus on the feminine narrative in all its aspects from race to sexual orientations to culture and ageism in an attempt to challenge patriarchal history of the cinematic narrative.